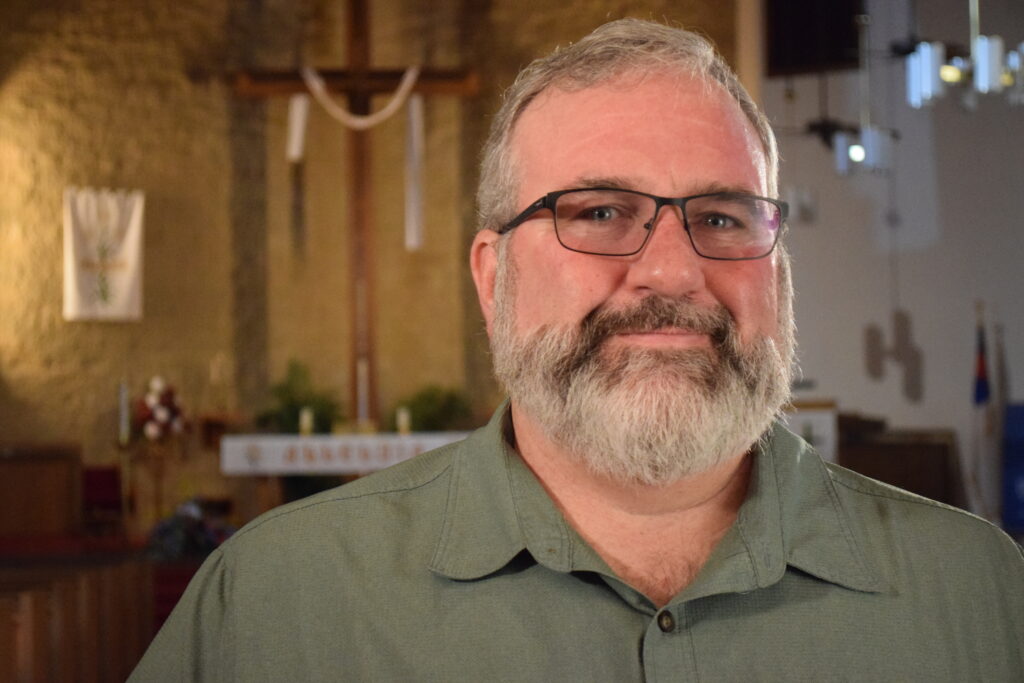 Kris Welch
Youth Group Director
CLC YOUTH
CLC Youth is the place to be for any middle schooler or high schooler within driving distance of Lakeland, FL! This is where you learn about our Lord and Savior while also having fun.  The youth participates in Bible studies and exciting trips.  The trips include tubing, laser tag, putt-putt golf, bowling, and more.  Every youth is welcome.  We have youth with all different interests; from sports to theater to technology.
CLC Youth meetings are every 1st and 3rd WEDNESDAY night of every month we gather from 6:30PM-8:00PM for games and devotion.  CLC Youth also hosts tons of events throughout the year!
GET INVOLVED
Do you have a passion for and a belief in today's youth?  Do you want to play a part in the spiritual formation of our middle school and/or high school students?  We would love to meet with you and find your place in CLC Youth!  It takes a group of passionate, motivated and available people to pour into our youth and we are so excited about the potential of you being a part!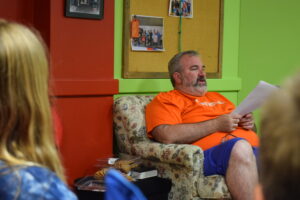 A MESSAGE TO PARENTS
Parents, we can ensure that your student will not only have a blast when they join CLC Youth, but they will also be encouraged to grow in their faith and be challenged to live it out daily.  As an CLC Youth team, we make every effort to keep you informed and provide you with resources throughout your students' time in youth.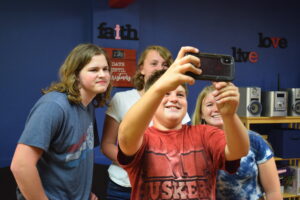 EVERY 1st & 3rd WEDNESDAY NIGHT MONTHLY

Middle schoolers & high schoolers can arrive at 6:30pm for snack time, followed by a full service at 7:00pm which includes devotion, games, and a message planned specifically with them in mind.   We believe that small groups are how our students will experience connection and fellowship at CLC Youth.  The night will conclude at 8:00pm.
SUNDAY MORNING
We encourage our students to attend Christ Lutheran Church on Sunday mornings with their friends and families at 10:00am since we believe in the importance of worshipping together as a family. 
EVENTS
Throughout the year, students will participate in special events like car washes, Oktoberfest, bowling, canoeing, Thanksgiving, Christmas Party, CLC Youth Spring Break Fest, and various outings with CLC Youth.
*Some events require online registration (communicated to students) and/or additional forms such as our Medical Release Form.  These forms are available throughout the year for our parent's convenience.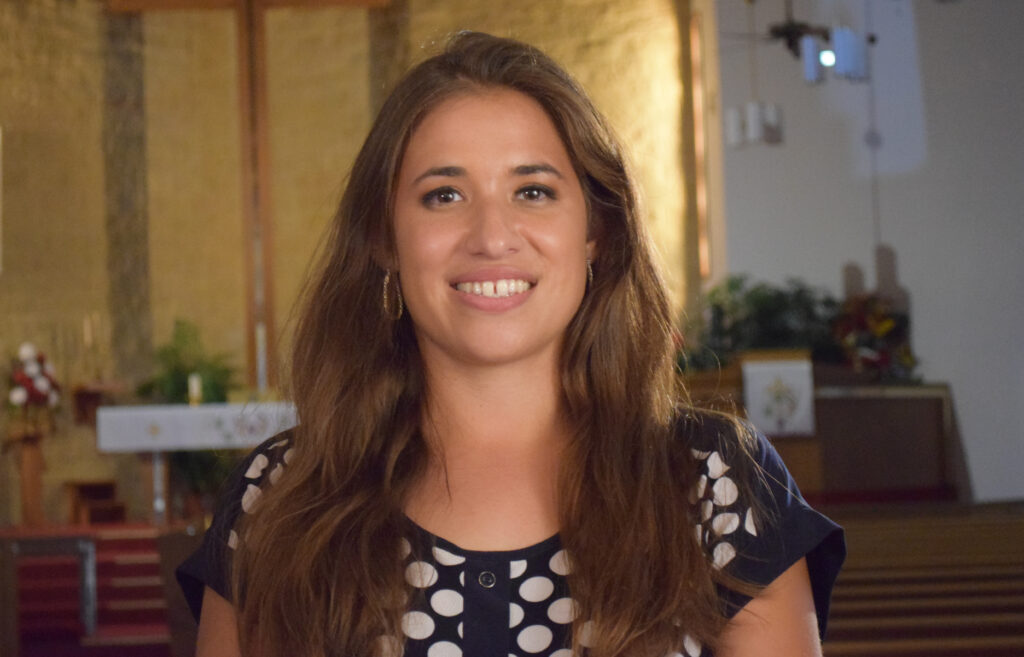 Emma Block
Young Adults Coordinator
Ages 18 to 35 are welcome!  The young adult will meet once a month.  We participate in Bible studies and fun outings. 
We have a full calendar for June and July.  Our CLC Young Adults have upcoming events:  Top Golf, Ax throwing, Escape room, hockey games, and river rapids.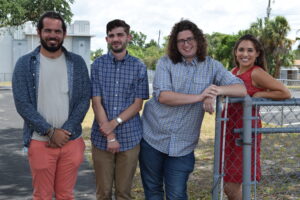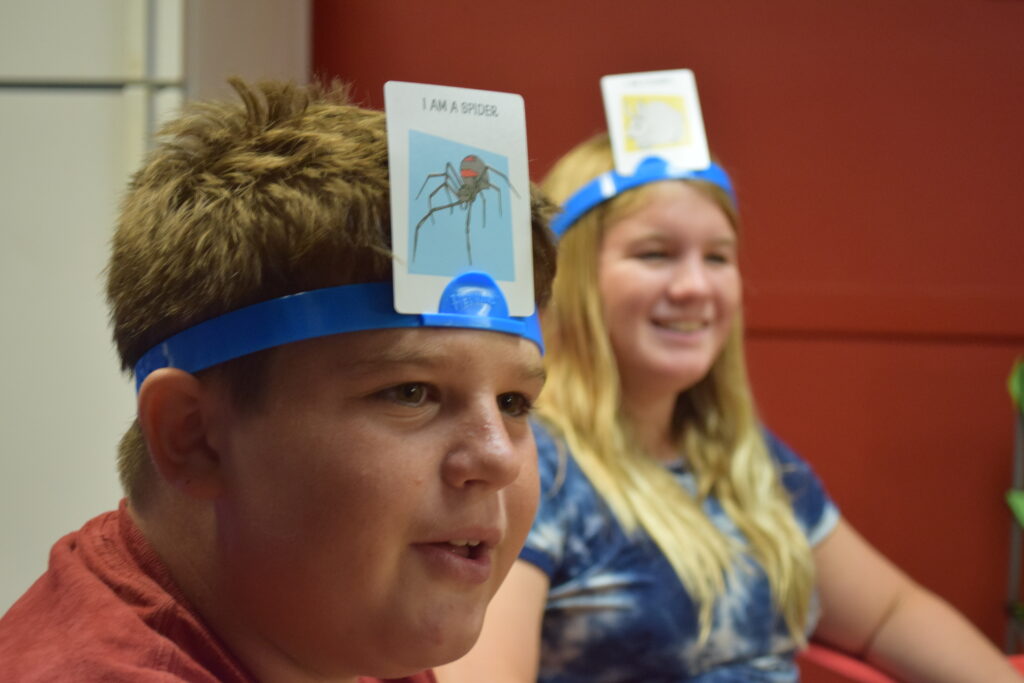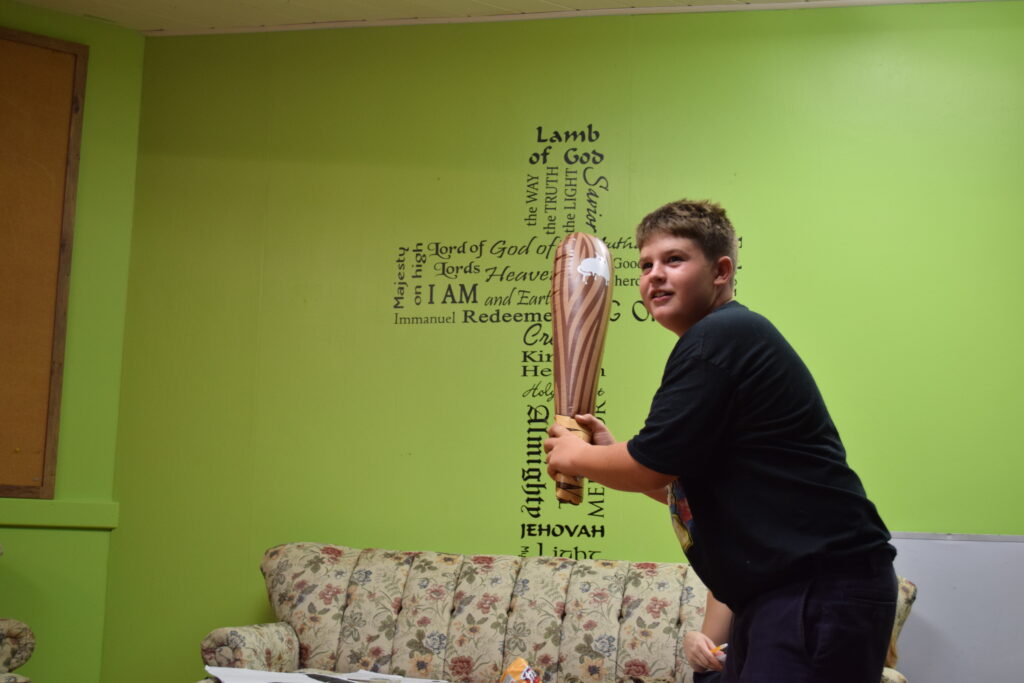 CLC Youth Church Lock-In
CLC  Youth is having a LOCK-IN!!!  For the first time since 2019, the youth are getting together for a night of games, movies, music, and an all-nighter!  Bring your sleeping bag or blanket, pillow, and a snack to share.  All high-school and middle school youth are welcome.  Please contact Kris Welch, youthdir@clclakeland.org, for details.
CLC Youth Car Wash
CLC Youth has a great way to raise money, Car Wash.  This fundraiser for CLC Youth raises money helping to pay for trips and fun events.
All money raised will go to help the youth pay expenses for the 2022 NYG In Houston, TX.  Advance tickets are $5 and we will be selling them after service starting June 27th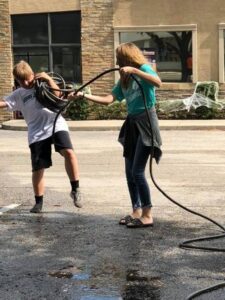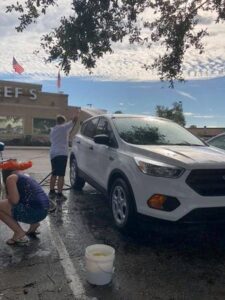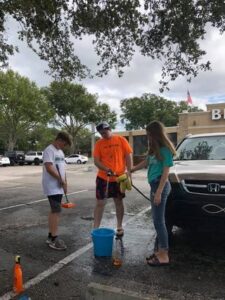 National Youth Gathering 2022
Houston, TX
Greetings from the CLC Youth! Preparation for the 2022 NYG in Houston, TX has officially started. If you, or your youth, missed the meeting and would like more information, please reach out to Kris. This is an amazing event that takes place every three years, and is a great experience for youth and adults alike.
The LCMS Youth Gathering is scheduled for July 9–13, 2022, in Houston, Texas, under the theme "In All Things."
Held every three years since 1980, the LCMS Youth Gathering provides thousands of youth and adults the opportunity to come together as a community of God's people to learn more about Jesus Christ, the Christian faith and their Lutheran identity.
During the five days of the Gathering, youth spend time together in God's word, worship, service and fellowship with others from across Synod.
The planners of the 2022 Gathering are in continual conversations with the City of Houston, government officials and Synod leadership, monitoring the development of COVID-19. The safety and care of Gathering participants will be the highest priority as decisions are made about the event moving forward.
Visit lcmsgathering.com for the latest information.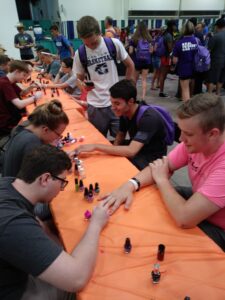 The LCMS Youth Gathering is an incredible event that brings over 20,000 kids and adults together to learn about Jesus Christ, the Christian faith, and what it means to be a Lutheran. The first Gathering was in 1980, and has been held every three years since. The next Gathering will be held in 2022 in Houston, TX from July 9th until July 13th.

     The theme for the upcoming Gathering is "In All Things" and will be built around Colossians 1:15-20. There will be daily Bible studies teaching more about this topic, as well as a nightly Mass Event that go deeper into the theme. The Mass Events include singing and worship, as well as nationally renowned speakers and musical acts. 
     The youth's days at the Gathering will be filled with activity. Starting with the morning Bible study, they will then go to small group sessions that they pick, each designed with a topic that pertains to today's teens. The convention hall will also be filled with activities for the kids. These range from obstacle courses to games like human Hungry, Hungry Hippos. There is never a dull moment. 
     The LCMS Youth Gathering is an amazing and enriching event for your teen. They will learn more about our Savior, themselves, and their fellow youth group members. If you or your teen is interested in learning more about this event, or have any questions, please reach out to Kris Welch, youthdir@clclakeland.org.